Gate motor installation and repair services in Paarl
Things to Consider when buying a gate motor:​
When buying a gate motor, it's important to consider several factors. First, determine how often the gate motor will be used over a 24-hour period. This will help you determine the type of motor you need, based on its strength and speed. You should also consider the weight of the gate and the amount of force required to move it. If power outages are a concern in your area, consider opting for a solar-powered motor or a motor with a battery backup.
In addition to these practical considerations, think about the added functionality you want in a motor. For example, do you need a motor with automatic closing or intruder-detection alarms? You should also consider the number of people who will use the gate and whether you need an operator that is compatible with complementary solutions such as GSM devices and card readers.
Finally, don't forget to consider other related products like garage door motors, intercom systems, electric fencing, and batteries for your gate and garage door motors. By taking all of these factors into account, you can make an informed decision and choose the gate motor that is right for your needs.
WE ARE CAPE WINELANDS AUTOMATION
Cape Winelands Automation is a company that focuses on providing high-quality gate motors, intercom systems, garage door motors, and galvanized palisade fencing. Our expertise lies in Paarl and we also offer gate motor repair services. We operate in several areas, including Paarl, Franschhoek, Stellenbosch, Wellington, and Brackenfell. Our location in the heart of the Winelands enables us to offer top-notch products and exceptional workmanship.
Installation, Service but also Repair of:
Installation, service, and repair of gate motors in Paarl
Installation of various types of swing gate motors and sliding gate motors
Remote controls for gate motors
Electric fencing installation
Off-grid fencing solar systems installation
Domestic fencing installation
Automatic garage doors and garage door motors installation, including tip-up and sectional doors
Intercom systems installation
Cell switches installation
Palisade fencing installation
Pedestrian electric gate locks installation
All types of gate motors and related equipment are available.
WE STRIVE FOR ONLY THE BEST​
At Cape Winelands Automation, we are committed to delivering only the best in the gate motor industry. With years of specialization and expertise, we offer a wide range of services in Paarl and the broader Cape Winelands area. Our services include installation, repair, and servicing of all major brands of gate motors.
We believe in using only original and high-quality parts for all our gate motor and garage door motor installations to ensure longevity, reliability, and safety. Our goal is to provide not just quality, but also professional services, resulting in the most reliable gate motor and garage door motor installations, as well as excellent repair work for both the public and businesses.
In addition to serving individuals, we also work with estates, townhouse complexes, letting companies, and developers to provide the best solutions for their gate motor needs.
QUALITY PRODUCTS
At our company, we have a firm belief in using only top-quality gate motors and garage door motors to guarantee longevity and products that never fail.
WORKMANSHIP
Great workmanship not only leads to repeat customers, but it also generates long-term relationships that extend beyond business and transform clients into friends and family who always come back.
PROFESSIONAL
Our philosophy is to uphold the highest standards. In order to represent the best, we understand the importance of being not only reliable but also extremely professional.
We are experts in automatic gates and gate motor repairs in Paarl. Our services include all types of installations, as well as repairs on any gate motors.
With the increasing need for home security, more and more homeowners are opting for automatic gates as they provide extra protection and convenience for their families. Moreover, these gates come in a variety of designs and styles to complement the property's landscape and home style.
To learn more about how automatic gates in Paarl and Stellenbosch can enhance your privacy and security, check out our blog.
Read our blog about how automatic gates in Stellenbosch can increase your privacy and security.
If you are experiencing anything as mentioned in our latest blog post about 10 common problems with automatic gates
and gate motors, please don't hesitate to contact us!
We are here for all your automatic gate and gate motor repairs in Paarl.
WE DO CCTV FOR THAT EXTRA PEACE OF MIND
Closed-circuit television, commonly known as CCTV, is an effective and convenient way to monitor your valuable assets. By installing CCTV cameras, you can keep a watchful eye on your properties and prevent theft while also maximizing productivity and inventory control for businesses.
At our company, we specialize in providing both indoor and outdoor CCTV systems. Our outdoor security cameras are designed to withstand harsh external elements, whereas our indoor cameras are smaller and more lightweight, making them less obtrusive than their bulkier outdoor counterparts.
If you are looking for an extra layer of security and peace of mind, look no further than our top-quality CCTV systems. Contact us today to learn more about our CCTV installation and maintenance services in Stellenbosch, Franschhoek, Paarl, Wellington, and Brackenfell.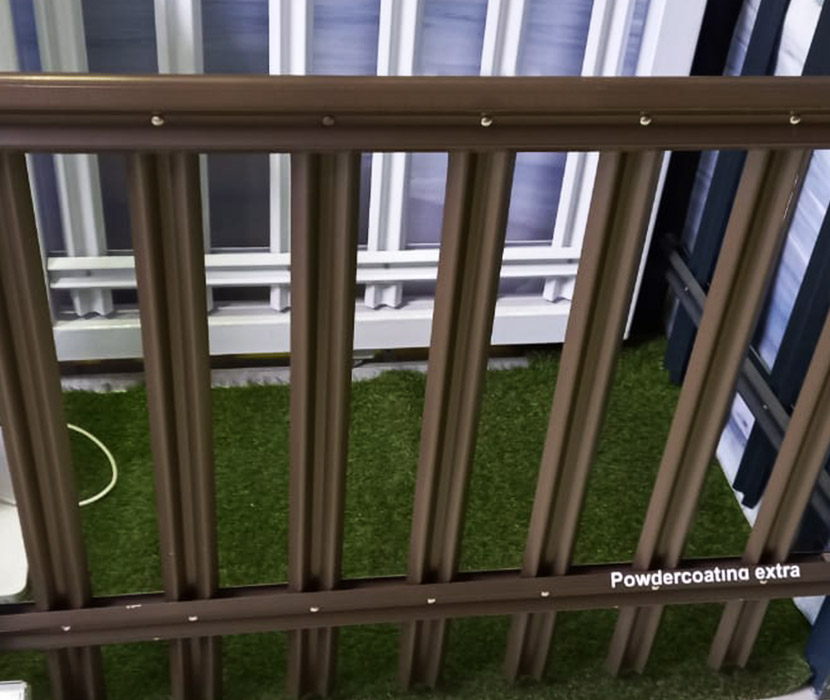 GLAVINIZED PALISADE FENCING SOLUTIONS
Cape Winelands Automation specializes in providing high-quality Galvanised, freestanding Palisade fencing for residential and commercial properties. Our palisade fencing can be customized to suit your specific requirements, with options for height, color, and spacing between pales.
We offer a range of colors including Black, White, Green, and Charcoal, and the spear top can be cut into 2, 4, or 6 points. Our palisade fencing is available in heights ranging from 1.2m up to 3m.
We also offer motor gates and pedestrian gates that are manufactured to the same quality and style, ensuring a perfect fit with your palisade fencing.
Contact us for all your Galvanized Palisade fencing needs in Franschhoek, Stellenbosch, Paarl, Wellington, Brackenfell, and the broader Cape Winelands region. Check out our Facebook page to see some of our previous work in these areas.
Have a look at our Facebook page and see previous work we have done in the Franschhoek, Paarl.
See Our Services Covering Your Area: Paarl, Franschhoek, Stellenbosch, Wellington, and Brackenfell.